Moving with Fido: Tips to Arrive Tails Wagging
All that stands in the way between you and your new home in Phoenix is the big move. Once those four paws hit the pavement it's time to start exploring and there is plenty for the two of you to enjoy together. Check out some of the many off-leash dog parks such as Paradise Valley or Chaparral Park. Once the panting hits, relax and refresh on the dog-friendly patio at Duck and Decanter, which offers the best of both worlds when it comes to relaxing beverages – espresso and wine! Finish off the day with a little bit of educational fun at the Pioneer Living History Museum, and rest up for the countless adventures just waiting to be had. Use this guide to make the move with your pup as seamless as possible so the moving can end and the adventure can begin.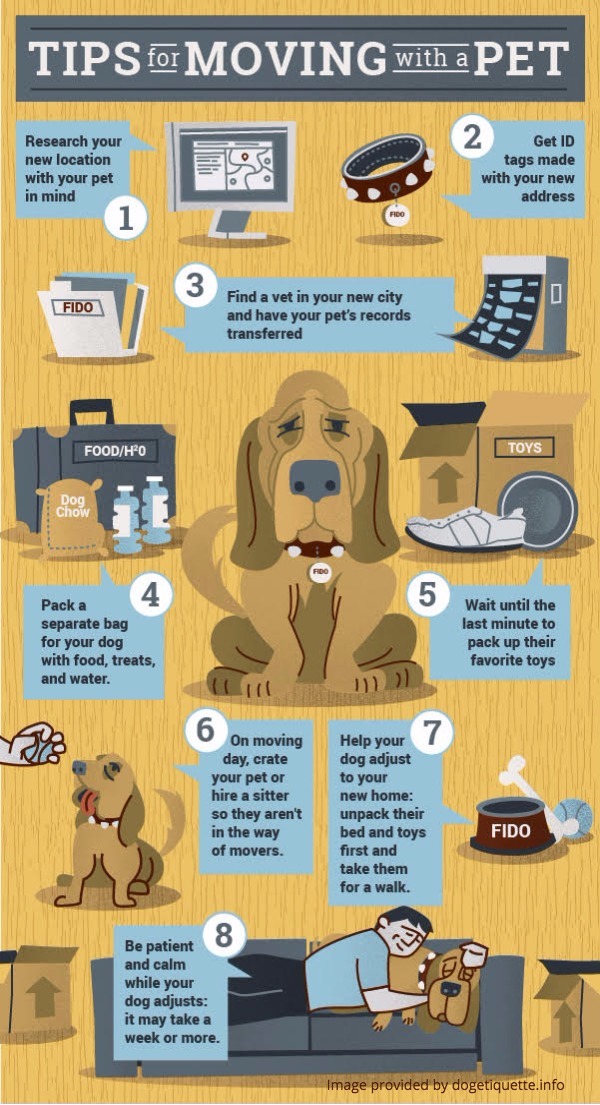 For more information:
1. Visit bringfido.com to find pet friendly establishments
2. Visit petsmart.com to order new ID tags
3. Visit yelp.com to read vet reviews
4. Visit humanesociety.org for help with packing a travel bag for your dog
5. Visit hireahelper.com to hire pet friendly movers
6. Visit vcahospitals.com for tips on managing your pet's stress
7. Visit redfin.com for more tips on moving with a pet
8. Visit cesarsway.com to get tips on being calm and patient with your dog
Moving can be stressful at times, but don't let the stress affect your pooch. Use the tips and suggestions here to arrive in Phoenix with tails wagging.